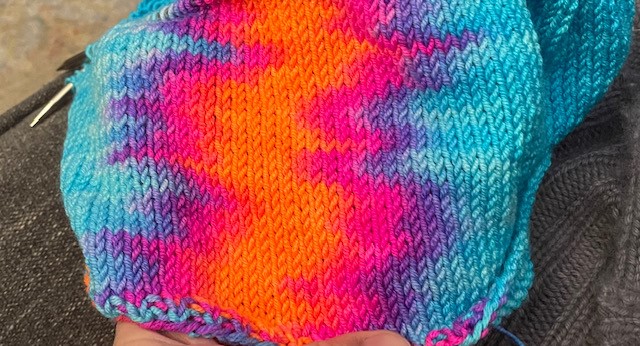 From 10 am until 12 pm
At Zoom Meeting
$45 + materials
Everybody into the pool! 
Color pooling is SO MUCH FUN! In this class, we will learn both assigned and planned pooling. Pooling is when the colors in the skein of yarn stay together throughout the knitting process. It's fun, easy, and addictive. Watch your hand-dyed yarns come alive in a whole new way.
Materials: Please note, that not all yarns will work for pooling. The yarn needs to be dyed in a specific way. Keith has hand-dyed yarn for this class. Please bring one skein of Yarn Snob "Cabana Boy" or "Cabana Girl" yarn (available at the shop); US size 7 or 8 circular needles, 24";  one stitch marker.
Homework: Please wind your yarn prior to class.